Custom Future Date Calculator Wheel Chart Cards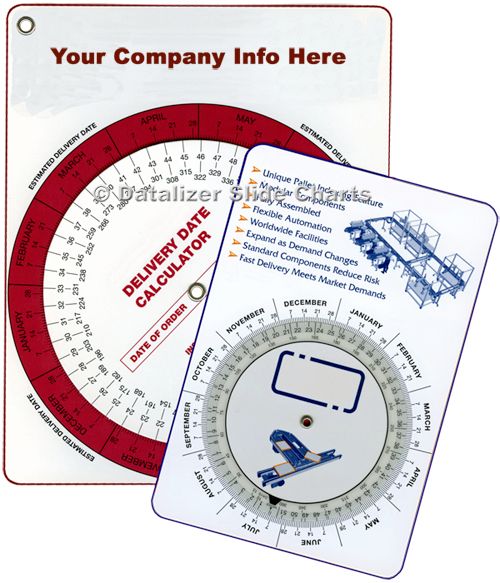 A Delivery Date Wheel eyeletted to a rectangular card base.
Lots of extra room to promote your products and services.
This fully custom solution can be produced -
- in paperboard or plastic
- on any shaped card, rectangle, square, etc
- in your choice of colors
Contact Datalizer for samples and design ideas.